Celebrating 20 years of impact
For the past 20 years, Right To Play has empowered a generation of children to rise using the power of play.
Each year, we reach millions of children with a unique active and experiential approach to learning that is focused on protection, education, and empowerment.
As we mark 20 years, we're celebrating the incredible children we've worked with, and recognizing the incredible commitment and generosity of the partners and donors who make this work possible. We're also thinking about the many children who still face dangerous and difficult lives. We are committed to helping them shape a better future for themselves, their families, and their communities.
We'll do that by building on the lessons we've learned through two decades of success, and use this knowledge to continue to collaborate with teachers, governments, communities and parents. We will continue to seek new and bold approaches to unlock children's power through play. You can help the next generation of children to rise.
---
Igniting the potential of every child
Both inside and outside of the classroom, we strive to transform children's lives.
We see a future where children are free from abuse and exploitation, heard and respected, resilient and filled with hope. To do that, we are mobilizing the support of people just like you. Your support is critical to ensuring our programs are effective and enduring.
---
Impacting a generation
20 years of success means 20 years of children who have grown up to become leaders and change-makers, and who are creating a more hopeful tomorrow for their societies. Celebrate their successes with us.
Gilbert
Meet Our Alumni
---
Impacting lives around the globe
Play is one of the most fundamental forces in a child's life. For 20 years, we have used play to keep children in school so they can graduate, to empower girls to participate and lead, to teach children to resolve conflict and embrace differences, and to change behaviours and save lives.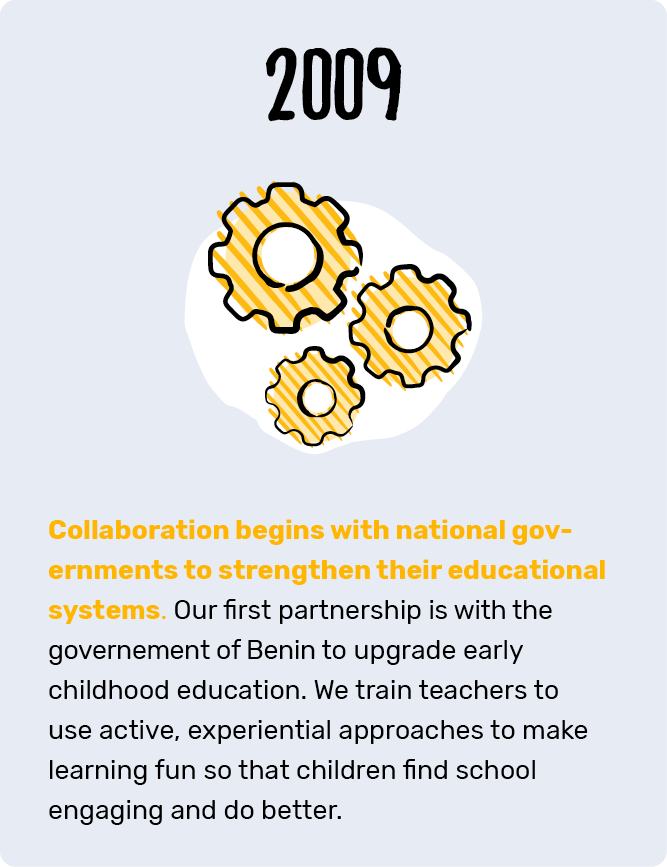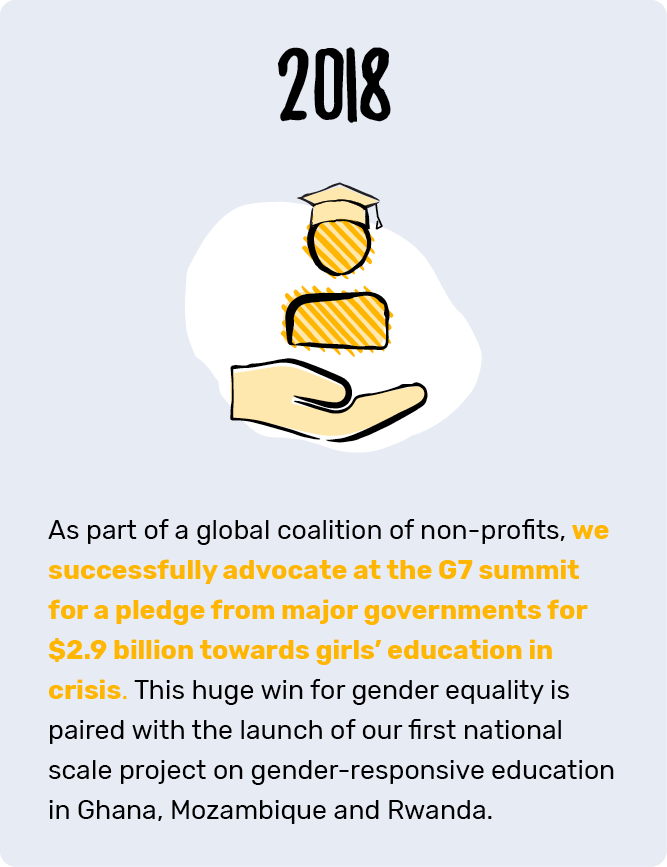 It's urgent children learn the skills they need to face the challenges of the future. They need your support now more than ever.
---
Join us in empowering the next generation to rise
---

---